All About Glawnings
The one.
The only.
Probably the world's most glamorous awning…. the glawning.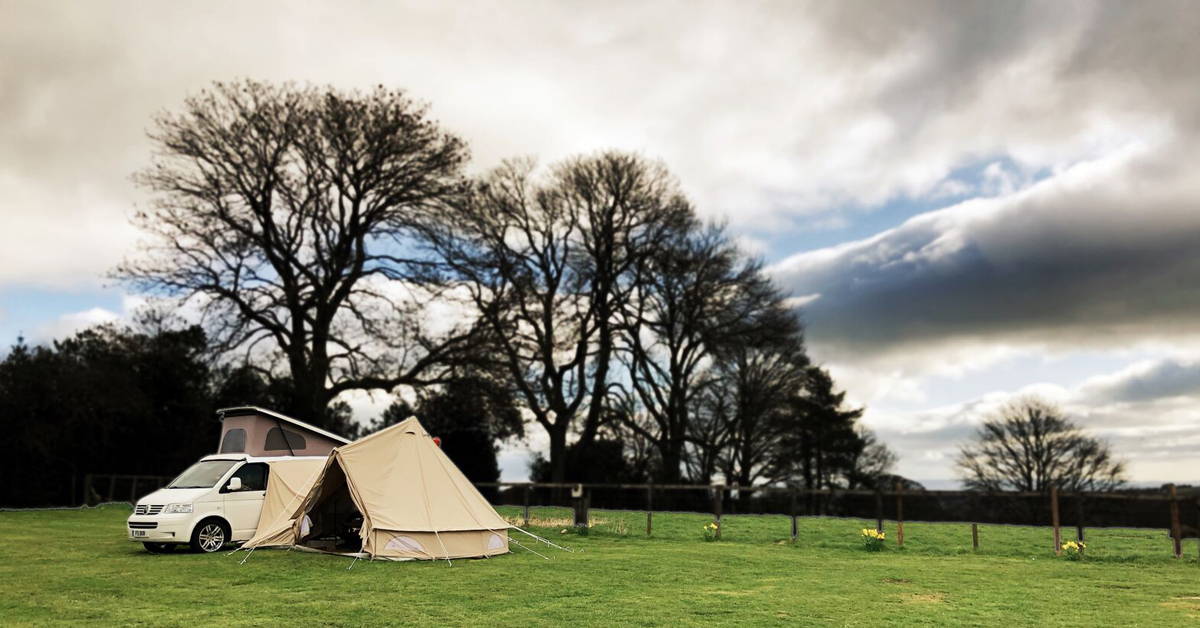 ---
On the hunt for their own luxury awning, James & Sarah Martin simply wouldn't settle for nylon!
In 2013, they designed their first 'glawning' – a cotton-canvas bell-tent design with a drive-away canopy attachment to make it the awning that dreams are made of!
Seven years later and our glawnings haven't changed a great deal from their original design (if it ain't broke, don't fix it) – but we now offer the glawning in two size options, two height options and two design options…
You pick the size, height, and design that suits you!
---
Our two sizes: 4m and 5m
Glawnings come in 4m or 5m. Bigger might always be better for some people, but others like to avoid excess. Learn more about how to pick the right size for you, here: 'Size Matters: 5 metre or 4 metre glawning?'
To see the 4m specifications, click: here.
To see the 5m specifications, click: here.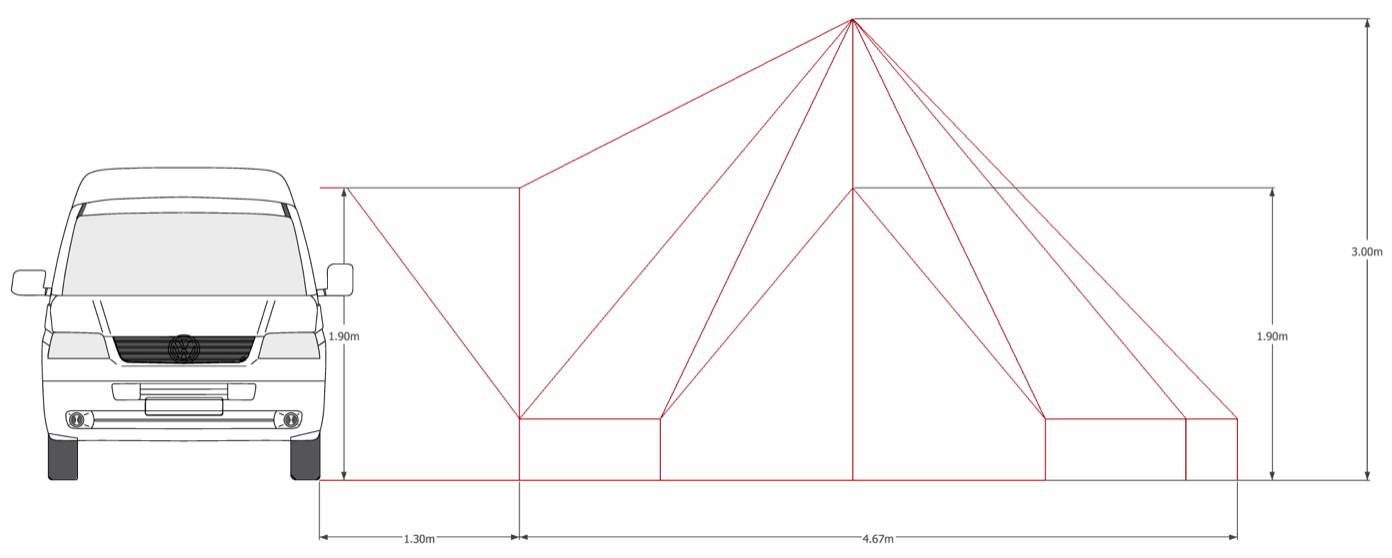 ---
Our two designs: Original and Cloudgazer
Our glawnings come with or without windows. Some people love the traditional bell-tent design and the Original is perfect for them. Our Cloudgazer Glawnings have all the great benefits of an Original but with the addition of 4 large windows for folks who love to watch the clouds go by!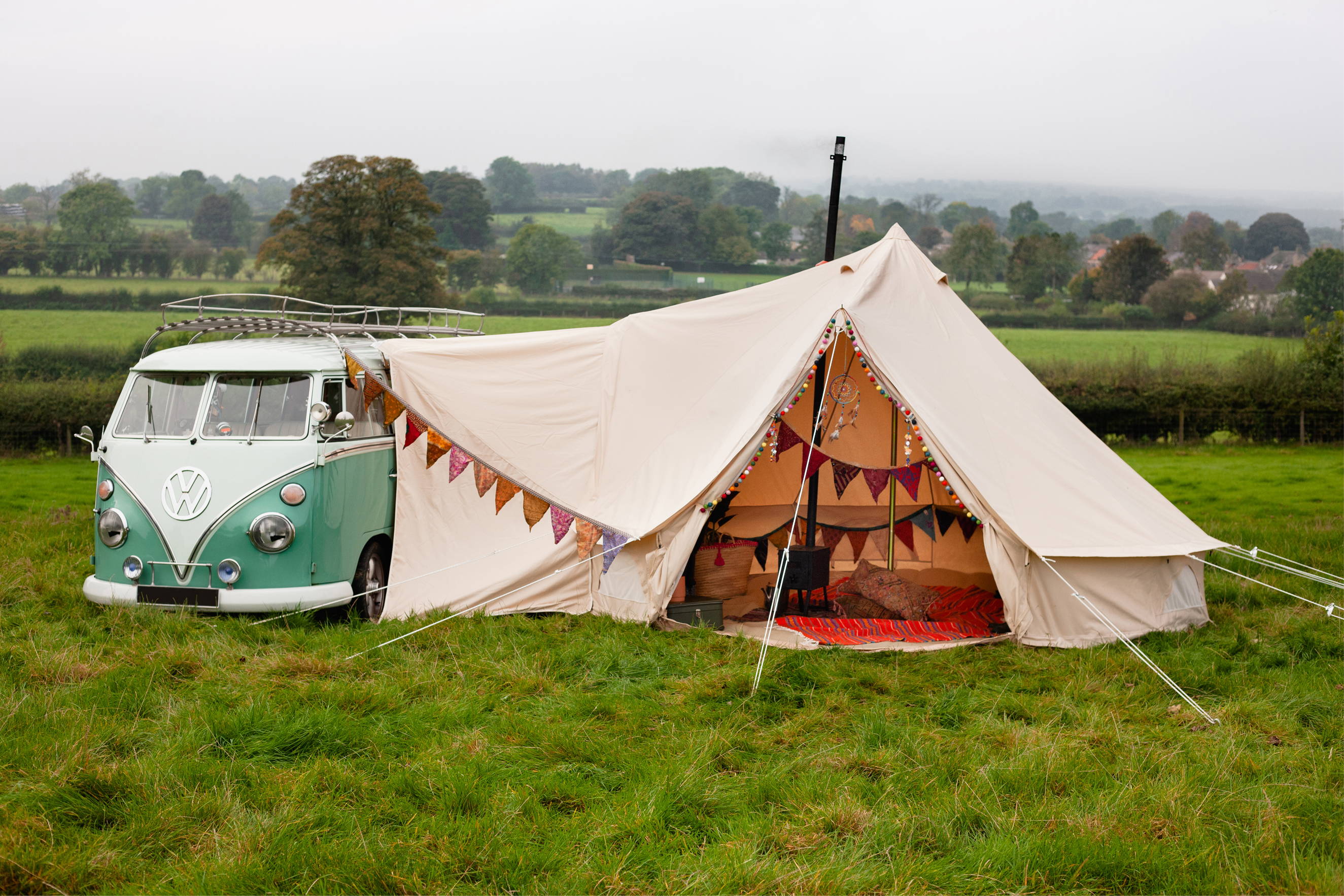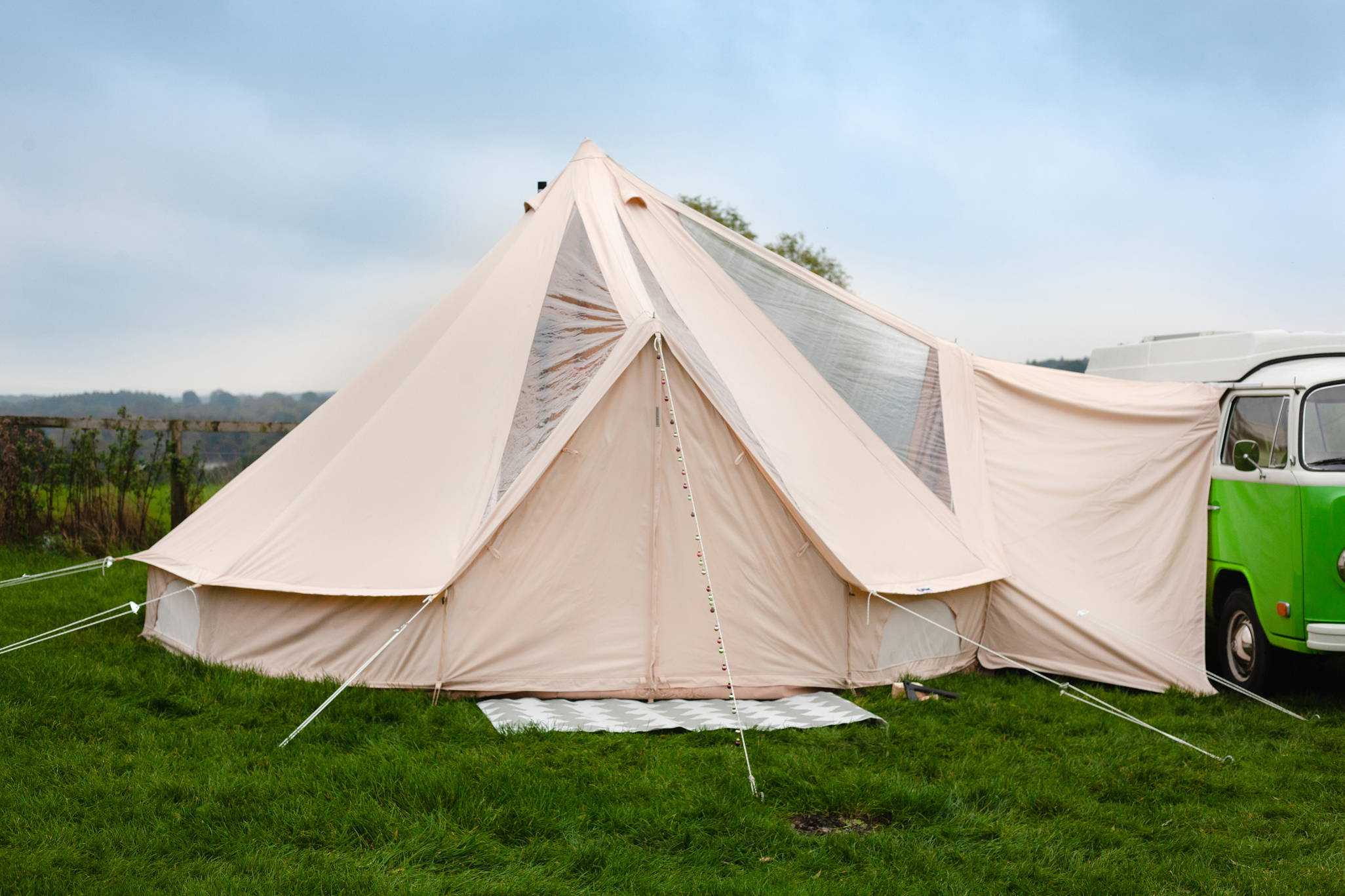 ---
Our two heights: Standard and High-Top
Due to popular demand, we've now released a high-top version of our classic glawning, so it is now suitable for high-top vans e.g. Sprinters & Crafters. Now those of you with tall vans can join the Glawning party!!
The Standard height is suitable for vehicles up to between 1.7m and 2m high (give or take 10cm).
The High-Top height is suitable for vehicles up to 3m (give or take 10cm).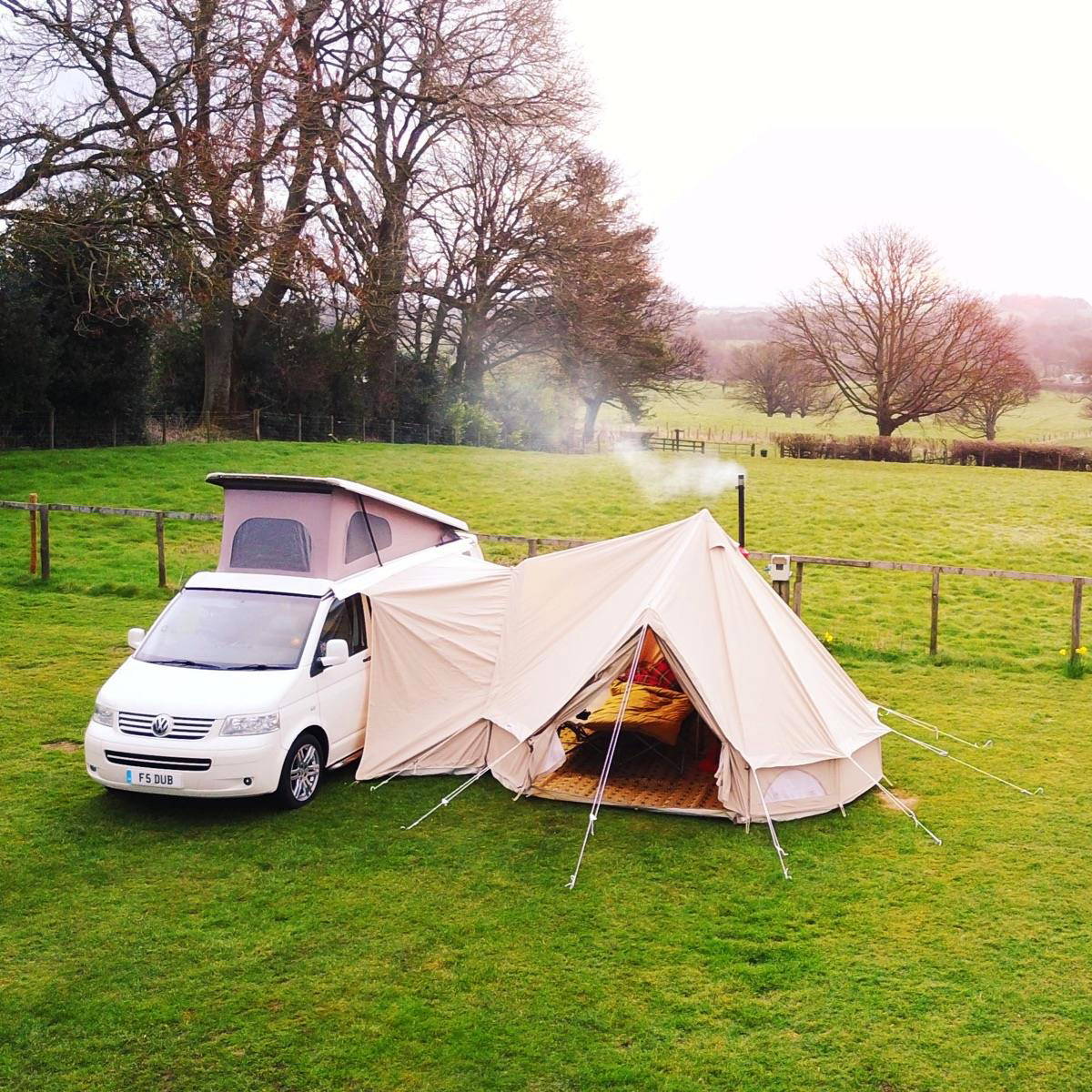 ---
To know what makes a glawning exceptional – here's all the technical info for you…
Made from natural, waterproof, flame-retardant, 350gsm unbleached 100%-cotton canvas and sewn with high strength polyester waterproof thread – the glawning it is safer and more durable than most other canvas tents or awnings available on the market.
The ground sheet is zipped in and is an attractive sandy colour, made from heavy duty 520gsm ripstop PVC. Waterproof and detachable for storing separately.
The connecting canopy zips to the glawning for a snug fit. There is also a canopy ground sheet for the floor space under the adjoining canopy between the glawning and the camper van.
There are ventilation flaps – fitted with white bug-mesh all around the glawning that can be unzipped from the inside.
Elasti-cord in all the poles makes putting up the glawning a breeze. The two A-frames are slightly inset, away from the doors. All poles are galvanized steel, copper-zinc coated.
There is 40gsm white bug-mesh on both doors and windows to keep any unwanted critters out and keep your critters in!
The heavy-duty steel stakes provided can be used for grass or hard-standing. We've tested them rigorously in the Lake District and they didn't disappoint. Polyester reflective ropes are easy to see in the dark.
---